Black and white rainbow-shaped designs adorn the Solomon canopy. This fun yet classy print dresses up any baby carrier. Red Minky dots the interior. Made for year-round use—the fabric not too heavy for summer and not too thin for winter. We've got your baby covered!

Product Details:

The Solomon Canopy fits most makes and models of infant car seats*
Adjustable attachment straps allow for a custom fit
Machine washable, hang dry
PREMIUM FABRIC: Baby car seat cover is made of premium and ultra-stretchy fabric which is polyester + spandex. It not only protects but also allows maximum airflow so that your baby (and you) remain comfortable relaxed and free of stress while being covered.
LARGE SIZE: 27.5in long * 26in wide and 12in opening, fit most car seats and nursing moms.No straps or fasteners involved; slips over any outfit in seconds! A stretchy opening at the top lets less light and more air in and allows you to peek at your baby easily.
MULTIUSE BREASTFEEDING COVERS FOR NEW MOMS - Baby Car Seat Cover, Carseat Canopy, Nursing Breastfeeding Covers, Stroller Sun Protection Canopies, Shopping Cart Cover, High Chair Cover, Infinity Scarf/Shwal, Light Baby Swaddle Blanket, Carrier Sunshade, Changing Mat, and even more.
360° COVERAGE PROTECTION: The nursing cover provides 360° all-round coverage, the extra-large space allows you to enjoy the exclusive time with your baby, worry-free protection, to keep your baby away from wind, sunlight, bright light, pollen, dust, mosquito,insect, and even unwanted onlookers to protect your privacy.
PERFECT SHOWER GIFT: The baby cover is the greatest gift for every new mother, saving mom's space and enjoying privacy anywhere. Adorable letters build it be a the practical perfect gifts for any occasion: baby shower days, baby' birthday, Thanksgiving, Christmas, Mother's Day and Children's Day.
*Minor alterations may be needed on some makes and models

Car seat NOT included

| | |
| --- | --- |
| Includes: | Carseat Canopy (Car Seat NOT Included!) |
| Material: | 100% cotton outers, 100% polyester minky interiors |
| Care and Cleaning: | Machine washable, hang dry |
| | |
| --- | --- |
| Fabric type | 100% cotton outers, 100% polyester minky interiors |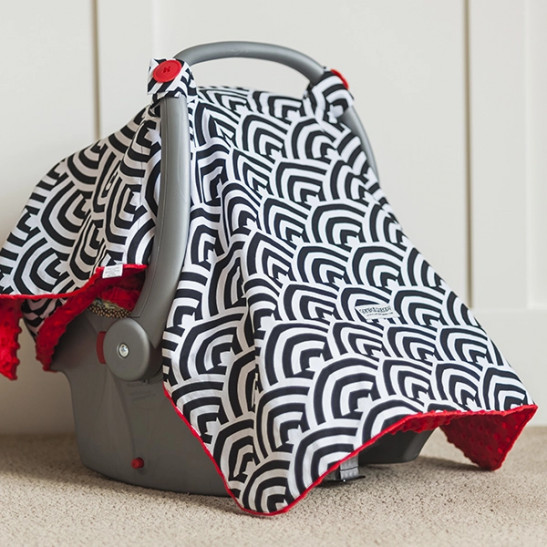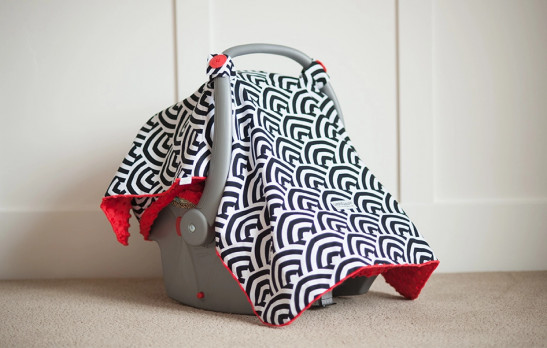 Carseat canopy cover for Breastfeeding
Carseat Canopy™ products are made for "year-round" use—fabrics not too heavy for summer and not too thin for winter. Each one of our canopies has bold, fresh, cutting-edge prints on 100% cotton outers with soft, snuggly, lovable 100% polyester Minky interiors. We've got your baby covered!
A great tool in a new mom's arsenal is a nursing cover, which keeps your business private while your child gets all the nutrient-rich breast milk they want. It is extra wide, for full but not bulky coverage while breastfeeding or pumping. MOST importantly, it has a rigid neckline that allows you to view your baby and make eye contact!!
CAR SEAT CANOPY
This versatile material allows you to cover your infant's car seat. Once covered, your baby is protected from germs, insects, wind, rain, bright lights, and nosy strangers! Your newborn will also be able to sleep longer while being shielded from the bright lights while you carry on with your daily routine.
Extend nap time and keep your baby on their regular sleeping schedule by cocooning them under your fashion-forward car seat cover.
Eishops offers you the most comfortable cover. Buy breastfeeding cover now and enjoy moving with baby. This nursing cover cloth is like the most mandatory outing element for those who have a baby.