Clear Nano Adhesive Tape || 16.4 FT
Are you looking for double sided tape for carpet, wall, and pipe or kitchen area? Then You are in the right place. Waterproof double sided tape on walls is the emergency needs for daily household work. Clear Nano waterproof Double sided tape is the best solution for this. It features low VOC, solvent-free double-coated and PET film structures for sound attenuation and vibration dampening, as well as high-performance acrylic, foam, and rubber tapes. With a variety of liners, we offer strong adherence to medium and low-surface-energy materials. Also, it provides a variety of acrylic and synthetic rubber products for a variety of nautical applications. Engine parts, electronics, radar components, dock accessories, heavy equipment, and other industries rely on our pressure-sensitive tapes.
You may also try Washable Clear Nano Tape 3.3 FT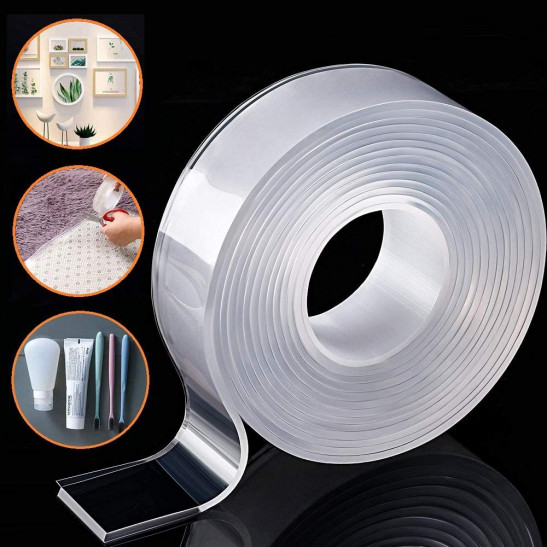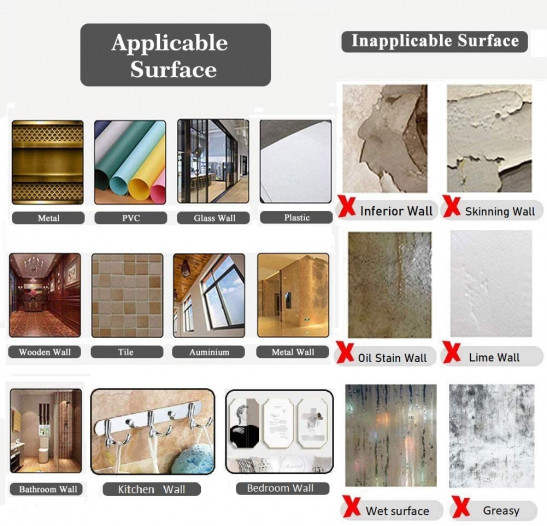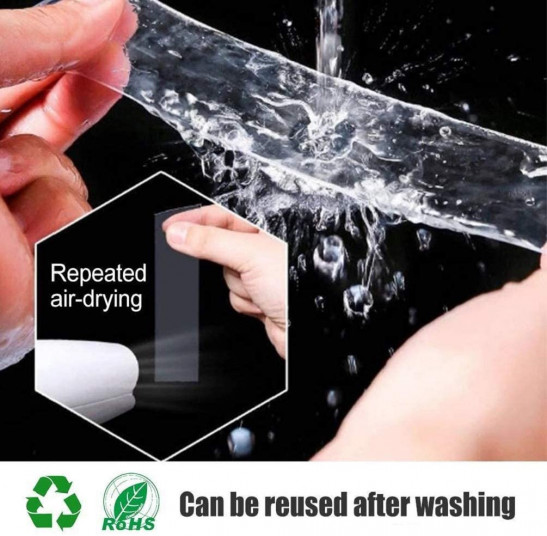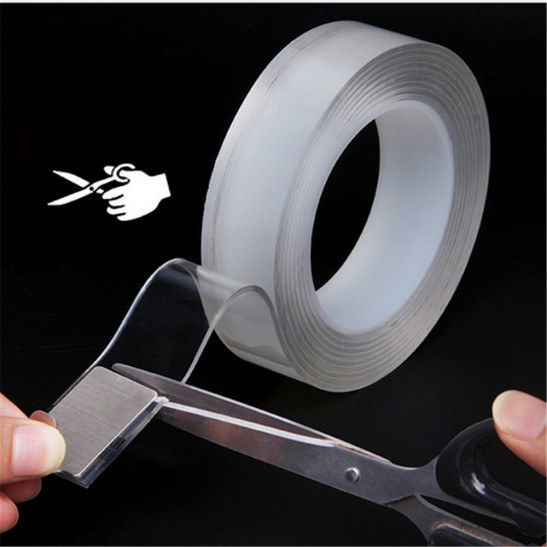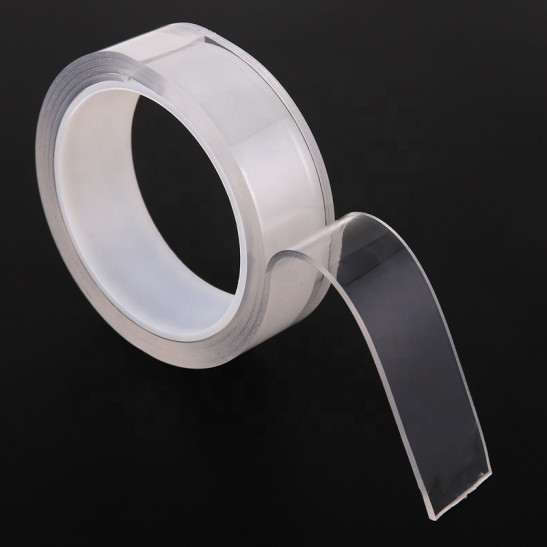 The perfect holiday gift for everyone:
STRONG VISCOSITY, CAN BE CUT -Through new Nano Technology and adaptable material it holds on most surfaces. It can hold up to 1 KG (2.2 LBS) on a smooth surface so that you can arbitrarily paste anything. Sturdy and durable but easy to remove. It can be cut to any size and any length you want, save space. It can be stretched, bending and folded out of shape to meet your needs. Works perfectly in a temperature range from -16C (0F) to above 62C (150F).
WASHABLE AND REUSABLE- Muti-functional adhesive tape is washable. When it gets dirty, you can wash it with water and dry it to regain its stickiness. It will become sticky again after being dry. DO NOT use any other wipes or detergent. The tape will probably can't stick still if the it gets wet, please keep it dry when holding the object. And it can be used for many times, and will not leave any residue or glue when removed.
VERSATILE USES- It can be used in all aspects of life, such as kitchen, office, mobile phone or car hold, living room, tools. You can use it to fix or paste items such as car phone holder, poster, picture frame, pen holder, wall sticker, hook, small tools, sticky pads, phone cases, patches, decorative patches, wall decor. Closely related to life, you can stick items on the wall, Holds items up to 1 KG (2.2 LBS) on smooth surfaces. Free paste, random removal, freely to carry.
SAFE TRACELESS ADHESIVE TAPE - This super adhesive double-sided tape is made of Nano-pu gel material, Non-Toxic, Recyclable and Eco-Friendly. Its length 5M/16.5FT, width 30mm, thickness 2mm. Sturdy and durable, double-sided adhesives, transparent, washable, reusable, easy to remove, leave no traces on the wall or any surface.