Is Discontinued By Manufacturer : No
MPAA rating : s_medNotRated NR (Not Rated)
Product Dimensions : 7.5 x 5.5 x 0.75 inches; 9.92 Ounces
Item model number : 3942452
Director : Seung Kim, Sung-hoon Kim, Bob Hathcock, Jae-Myung Yoo, Lesean Thomas
Media Format : Multiple Formats, Box set, Color, NTSC, Widescreen
Run time : 5 hours and 13 minutes
Release date : June 10, 2008
Subtitles: : English
Producers : Carl Jones
Language : English (Dolby Digital 2.0 Stereo), Unqualified
Studio : UNKNO
ASIN : B0016KCCCM
Number of discs : 3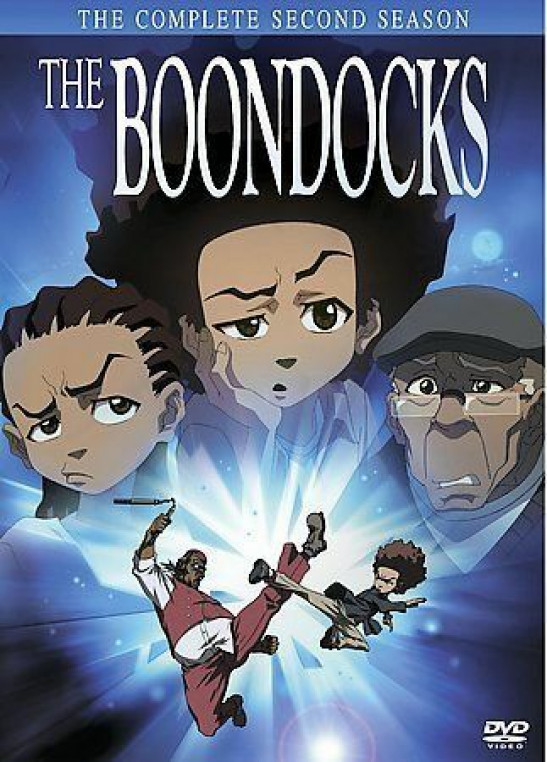 Popular Adult Swim show on Cartoon Network! Based on Aaron McGruder's comic strip which was distributed in 350 newspapers nationwide. Granddad sneaks the boys into the movies to be cheap. Sarah's obsession with Usher after meeting him threatens her relationship with Tom. Riley and Granddad refuse to talk with cops about two local thieves, even after Granddad's car is stolen. Stinkmeaner's spirit possesses Tom and he tries to get revenge on Granddad. Riley joins the basketball team, and the boys fight over who will be boss while Granddad's on vacation.