Café La Llave is a bold Latin-style espresso that is dark-roasted, intensely aromatic, rich, and bold. It has a full-bodied, aromatic flavor that is rich, strong, and bold. Coffee that is 100% pure. A LATIN SPIRITED ESPRESSO: Our family's coffee expertise dates back more than a century, to our Cuban coffee estate.
Use the Espresso Roast Ground Coffee from Cafe La Llave to make your favorite caffeinated beverage in minutes.
Café La Llave is a popular espresso brand in the United States, particularly among Latino consumers. It is a dark roasted pure coffee that is intensely aromatic, rich, and flavorful.
Cuba is the key to the Gulf of Mexico because of its history, and green represents the hope of returning to the mother country.
Our coffee has a rich history.
Café La Llave's story began more than a century ago, when brothers José Mara and Ramón Gavia immigrated to the New World in search of a better life. Thus, they began in the hills of Trinidad, Cuba, where they grew some of the region's best coffee. As they say, the rest is history.
Initially, the Gavia brothers only grew coffee, but they later began roasting it on their own farm, Hacienda Buenos Aires, earning the community's respect and affection. Francisco Gavia was born and raised here, as were his four children, to whom he taught the art of coffee cultivation and roasting.
When Francisco and his family fled Cuba during the revolution, they settled in Los Angeles, California, and returned to the coffee business in 1967, fulfilling their dream of bringing authentic flavor to all Latinos.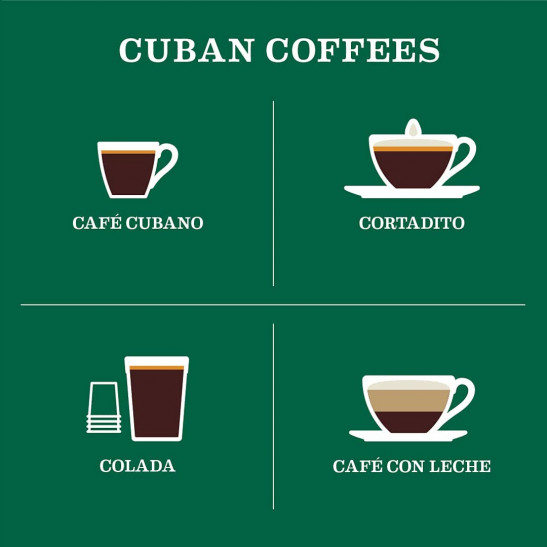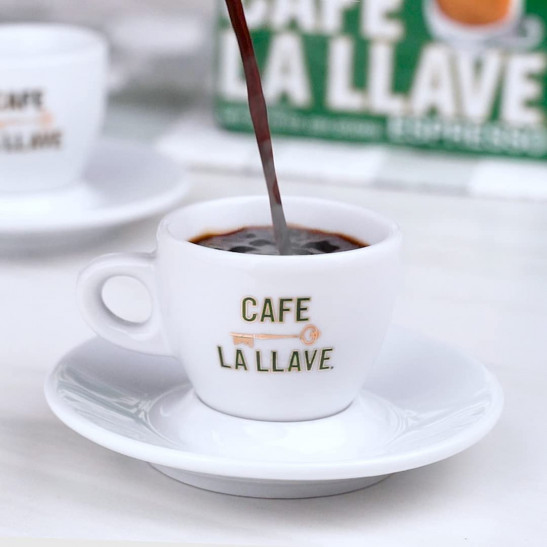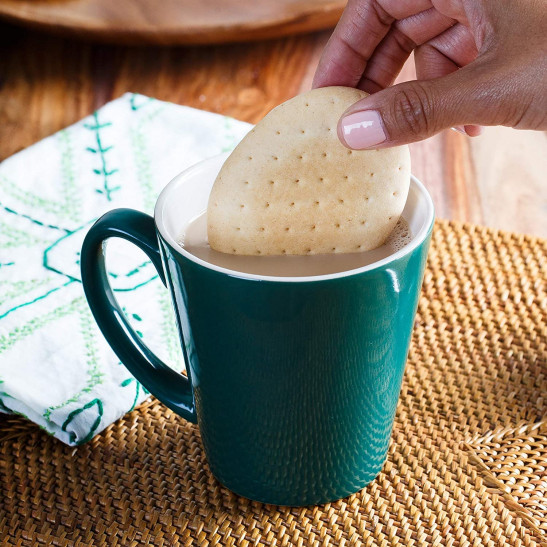 Why Choose It:
✵ A dark roast with spicy dark chocolate notes, a full body, and a rich flavor.
✵ Dark roast coffee that is strong, bold, and full-bodied.
✵ Our direct impact initiative influences every business decision we make to ensure that natural resources and the environment are preserved for future generations of our family and yours.
✵ Espresso, cafecito, Cuban coffee, lattes, Cortadito, and other espresso-based beverages are all possible.
✵Since 1870, the company has been owned and managed by a family.